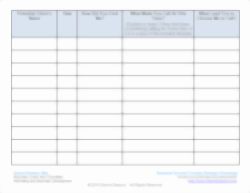 Market Research WORKSHEET
Want to know – from the perspective of your clients – what makes you different and how your business stands out from competitors?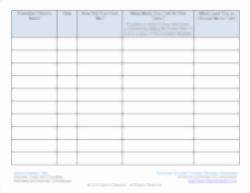 Track what potential clients tell you about why they called you.  The information is invaluable for tweaking your marketing message to generate more inquiry calls from the people with whom you most want to work.
Download this easy-to-use Market Research WORKSHEET.
Print it and jot notes during the call so you don't forget the subtle things they say.
You'll remember the big statements they make, but sometimes the real message is in the side comment.
Download your FREE copy here: