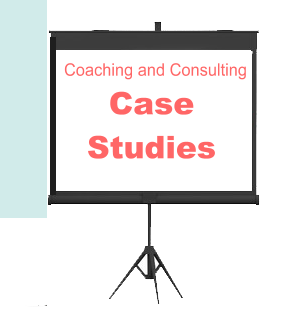 Curious about what it's like to work with a Business Coach?  It's an amazing experience!  It's like having a partner who cares about your business and your success who brings to the table experience, strategy, wisdom, support and accountability to help you navigate the waters of growing a successful business.
In the 20+ years that I've been coaching, I've worked with business owners from across the United States, Canada, Australia, Kenya, the Netherlands and the UK, from many different professions and industries, on a wide range of business issues.
I've put together a collection of Case Studies for your review.  These vignettes are taken from the work I do with my clients and they offer a small slice of what happens when you work with a Business Coach.  The names and industries have been changed for privacy.
Each Case Study includes a problem, an overview of our coaching conversations and an outcome, plus a snippet of my Coach's Notes.
 Case Studies
I hope you enjoy these case studies.  If you would like to discuss whether or not coaching is right for you, send me a note to schedule a complimentary Business Growth Exploratory Session.