Where Are You In Growing Your Business?
How "on track" are you really in growing your business to be:
more profitable
easier to run
more valuable to later sell?
Get your Value Builder Score™
Find out exactly where you are on the Eight Core Drivers of Business Value.
The Value Builder Score™ evaluates your business on each of the eight core drivers of business value, giving you a score on each one plus a total score out of 100. Your Value Builder Score™ gives a comprehensive assessment of your business and where it stands today, including an estimated dollar value of your business.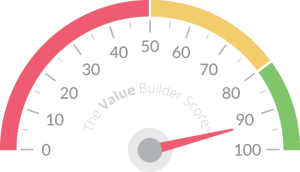 Find out exactly what you need to do to:

  Increase Your Revenue and Profit


  Improve Your Cash Flow


  Significantly Raise the Value of Your Business


  Create More Free Time and Personal Flexibility

Get Your Value Builder Score™
And, discover how to grow your business to be more profitable now and more valuable in the future: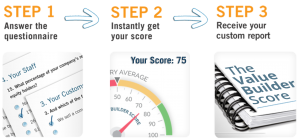 Click Here to Get Your Value Builder Score™