Case Study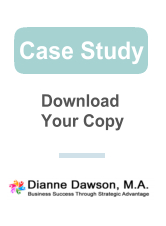 Eloise, a psychologist in private practice for 8 years with a steady roster of clients, had never quite achieved a "full practice" (all available slots taken).
While she had clients that came from several sources, including referrals and insurance, her website was a key source of inquiry calls from potential clients.
She wanted to add 10 new clients to her schedule and "do whatever she needed to do" so that an additional 10 would be her "new normal".
To find out what happened, download the Case Study.